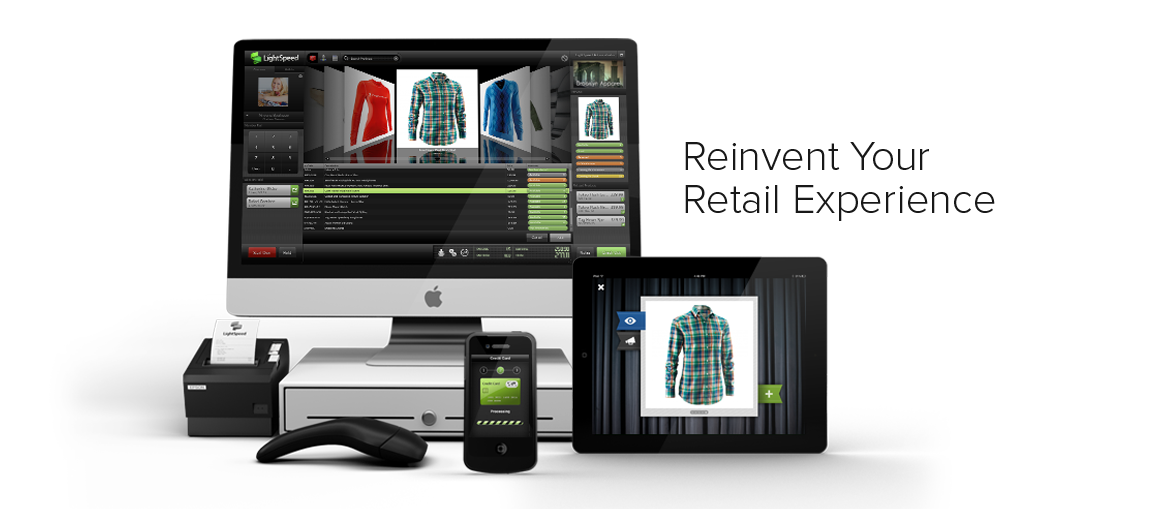 Another system well worth consideration in your research for a suitable solution is 'LightSpeed'

Designed as RETAIL TOOLS FOR THE iGENERATION
LightSpeed is a fully integrated, inventory-centric retail system that moves seamlessly from the front counter, to online, to wherever customers are. LightSpeed products are multi-user, multi-store and extensible through a developer API so that software never limits retail aspirations.
LightSpeed continues to evolve, providing retailers with a comprehensive suite of retail tools for the iGeneration, whether they're operating in traditional bricks-and-mortar stores, in pop-up locations, at trade shows, conferences or special events,
or online.
What features does the platform have?
LightSpeed's tools include extensive quoting, ordering and invoicing capabilities, label and barcode printing, reporting, inventory management, customer profiling and tracking, credit-card processing and gift cards in addition to multi-store functionality. It exports to popular accounting software packages on both Mac and Windows, and integrates seamlessly with QuickBooks for Mac.
Single-store operators, small-to-medium-sized retail chains, and online retailers across a broad spectrum of verticals in the retail sector use LightSpeed.
The Company's solutions are used by nearly 10,000 retailers in 30+ countries, ranging from boutiques in NYC's trendy SoHo district such as Nordstrom-owned Treasure & Bond to large global brands like Adidas and Vespa, to improve the customer's shopping experience, store sales performance and back-office efficiency
For further information visit the LightSpeed website then feel free to give us a call for a consultation...